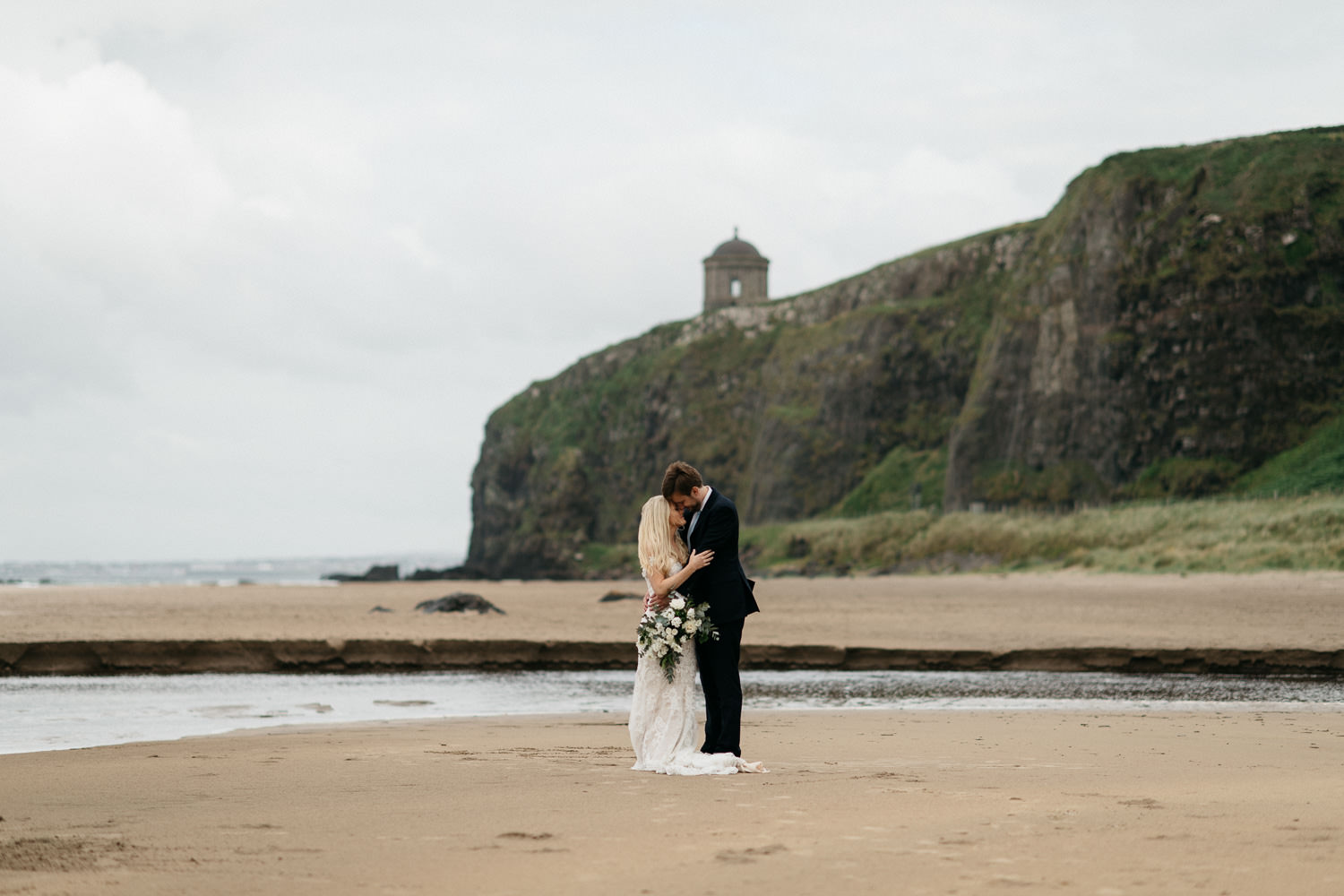 Mussenden Temple Wedding At Downhill Demesne
W
We first got chatting to these American sweethearts back in January 2019 about their Mussenden Temple Wedding. We originally got chatting to these guys via Instagram. This is the best social media platform for brides to be to check us out as we are most active on this. You see a lot of behind the scenes action, weddings we are involved in and other bits and bobs.
We then arranged a Skype call and chatted further about their wedding ideas and plans for the elopement Northern Ireland they explained to us their strong connections with Ireland and fell in love with the emerald isle and had always wanted to elope here to get married. They wanted a Mussenden Temple Wedding. What a magnificent location to have a wedding. A small circular building situated on the edge of the North Coast near Castlerock, boasting a magnificent backdrop looking over downhill beach and into the Atlantic ocean.
New York Engagement Photography
They also wanted to do a couple session. We chatted about this in detail. Kasey and Wes wanted a contrast between the green hues of Ireland for their wedding and cool urban shots in New York City for their couples session. Ana and I had been super excited to go to New York City to finally meet these guys in person. To find out more about them and start telling their story. We started off at Brooklyn bridge at sunrise then around the streets of Manhattan. It was amazing. You can see some of the images here and some behind the scene footage on our instagram highlights.
Mussenden Temple Wedding Photography
These guys were super cool, laid back and just wanted to enjoy their day with their close friends and family.
Photography wise they loved our work how we document things so naturally and candidly. Kasey and Wes loved the images from their Couples Session and most of all they wanted us to just do our thing.
It was an amazing intimate elopement, With just very close friends and family.
Thinking of eloping to Ireland or Northern Ireland Check out some images from our Mussenden Temple Wedding.