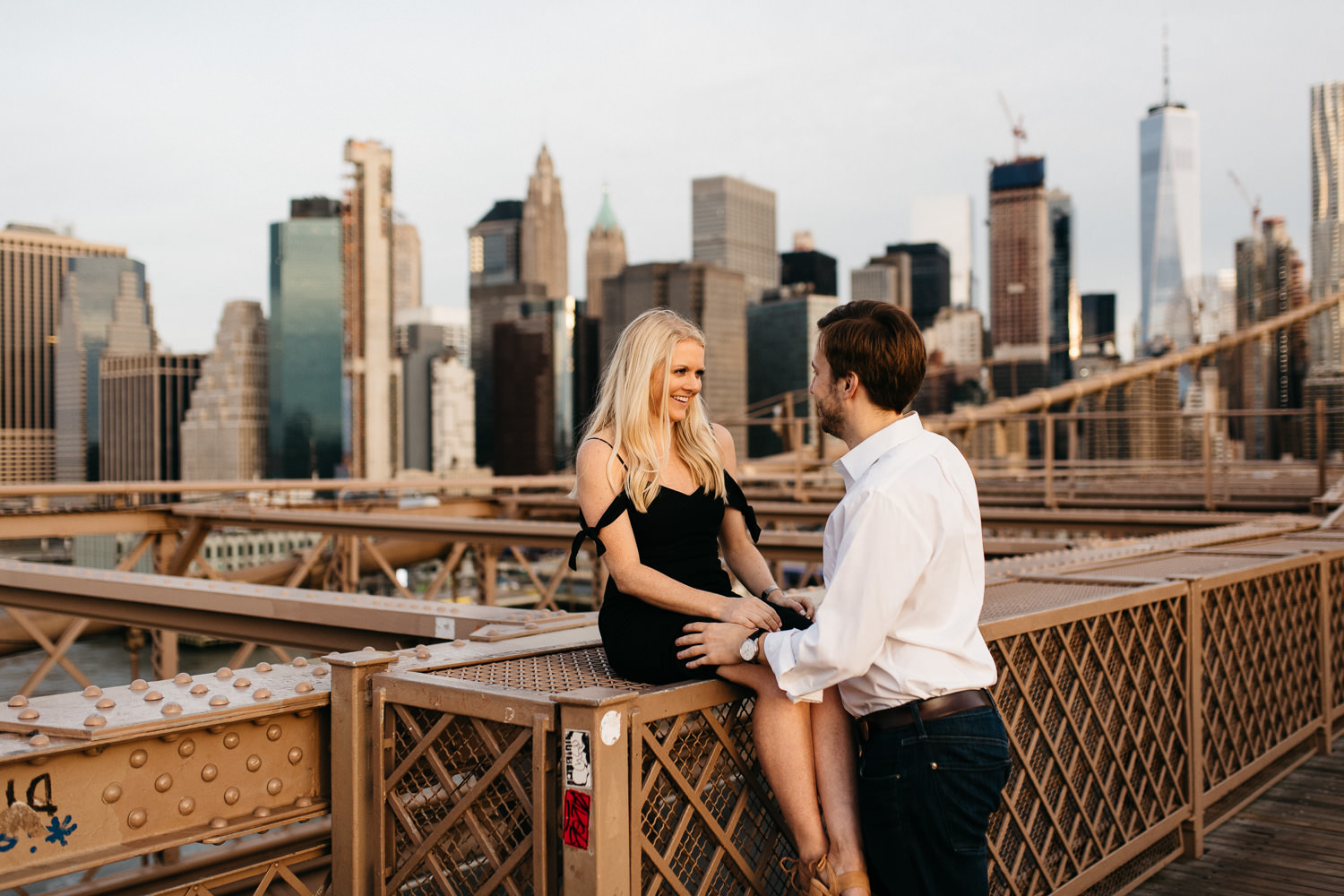 New York Engagement-brooklyn bridge
S
So The Three Bears hit NYC for some New York Engagement photography. The States has always been one of the destinations on our must visit list. Partly due to growing up watching American films like Home Alone and Tv series like Friends. We have always fascinated with American culture and the Big Apple. We finally got the opportunity a few weeks back not only to see NYC but to be brought out to do we what we love. Document a love story and shoot a New York Engagement.
New York Love Story
This brings us to this love story and our New York Engagement Photography.
Ana and I first met Kasey and Wes a few months when they came across our website Having booked their wedding in the Emerald Isle more specifically The North Coast and the beautiful Mussenden Temple. We were super excited to get to meet these guys and tell their love story. We arranged a Skype call so we could all put some names to faces and chat about all the finer details.
After so much fun and laughs chatting over Skype, we do think Kasey & Wes may have had a "wee" bit of trouble understanding our Irish accents and lingo "so they did".
We got chatting about Couples Session/engagement photography. Like most couples this is not something they thought about or even knew much about. After explaining what they are all about. They decided they wanted to go for it. They wanted to do their Couples Shoot in New York City. We were so excited for their New York Engagement shoot. Everything was confirmed on the Thursday and we were on a flight onFriday morning…Things moved fast.
New York Engagement Photography
Time to start planning the shoot…
We decided we wanted to start of on the Iconic Brooklyn Bridge at sunrise followed by some urban shots around Manhattan stopping off at some key landmarks and places that were special to these guys.
The Alarm was set for 3:30am….
Check out our New York Engagement.
If you would like us to tell your love story get in touch here