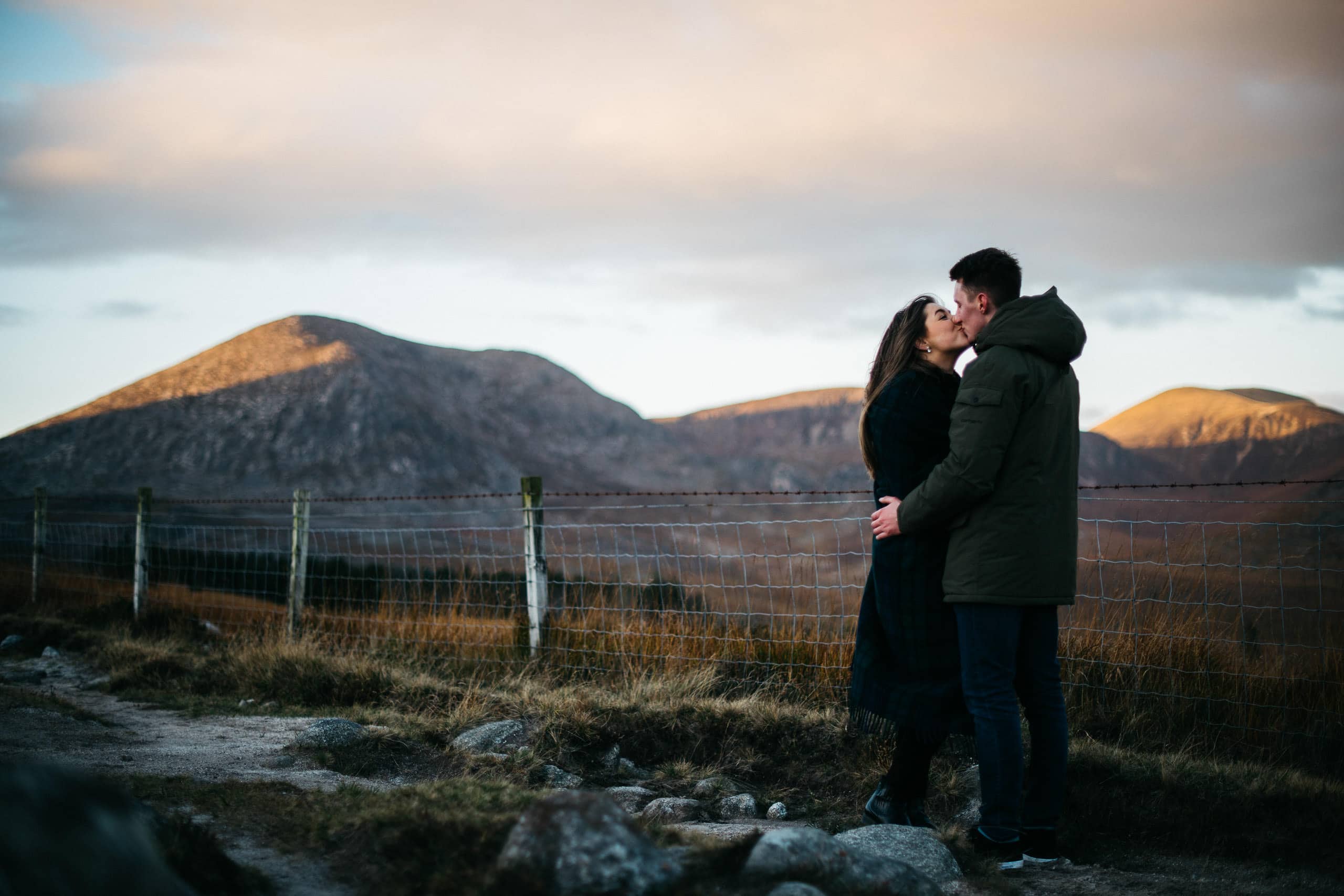 Couples Shoot Outdoors-Lauren + Warren
Y
You probably all know by now how we love them and there is nothing more exciting for us than doing a Couples Shoot Outdoors.
The Couples Shoot Outdoors doesn't have to be all lovey dovey it is all about doing something that is special to you.
Whether it be walking along the beach with your dogs or out for coffee, it is all about capturing you guys being you as a couple and going on an adventure and us all getting to know each other along the way and most of all, getting some amazing shots.
But we will let you be the judge of that.
Location and Light
For us this is so important and key to the shoot.
It has to be stunning, fit the couple and their look and shoot at the right time when light is at its best, therefore, getting the best shots.
So we planned to hike up Slieve Binnian.
Slieve Binnian which in fact is the third highest mountain in Northern Ireland and standing at 2451 ft, therefore, a great one to climb.
This was a perfect location for Lauren and Warren's Couples Shoot Outdoors because it was beautiful and they wanted something that was a bit different and being young and adventurous.
Because we have been up here before but never to the top, we knew the scenery was absolutely breathtaking and, therefore, we knew it wouldn't disappoint them, we thought this would be a great fit for them.
Having checked the weather a few days prior to confirming the shoot, like we always do, as one thing we do recommend is shooting in the best light around golden hour and ideally we try (pray) that we get an awesome sunset and an atmospheric sky.
Though, as you all know too well that the weather is never on our side and can change in the blink of an eye, therefore, you always need to plan for this.
The fun begins
Like most couples there is always that initial shyness and nerves when we first meet and it is the same for us but it soon passes after 5-1o mins, then we are all chatting away like we have know each other for years.
Following the terrain we went along the stoney track but we had to keep stopping, there was just so many photo opportunities along the way, we were really spoilt for choice and these guys just looked amazing and we had to keep shooting, due to this, unfortunately, we couldn't get right to the top.
Warren and Lauren were complete naturals and we had so much fun along the way we couldn't have asked for a better couple to shoot and spend time with.
Overall, their session was amazing and you can have a peek at some images from their adventure below.
More Stories
Our season is just about to start and as a result there will be a lot more Couples Shoot Outdoors and more stories hitting the blog including Lauren and Warren's wedding.
Finally, if you are interested on going on an adventure with us or having us document your big day get in touch and to check out more of our stories click here.