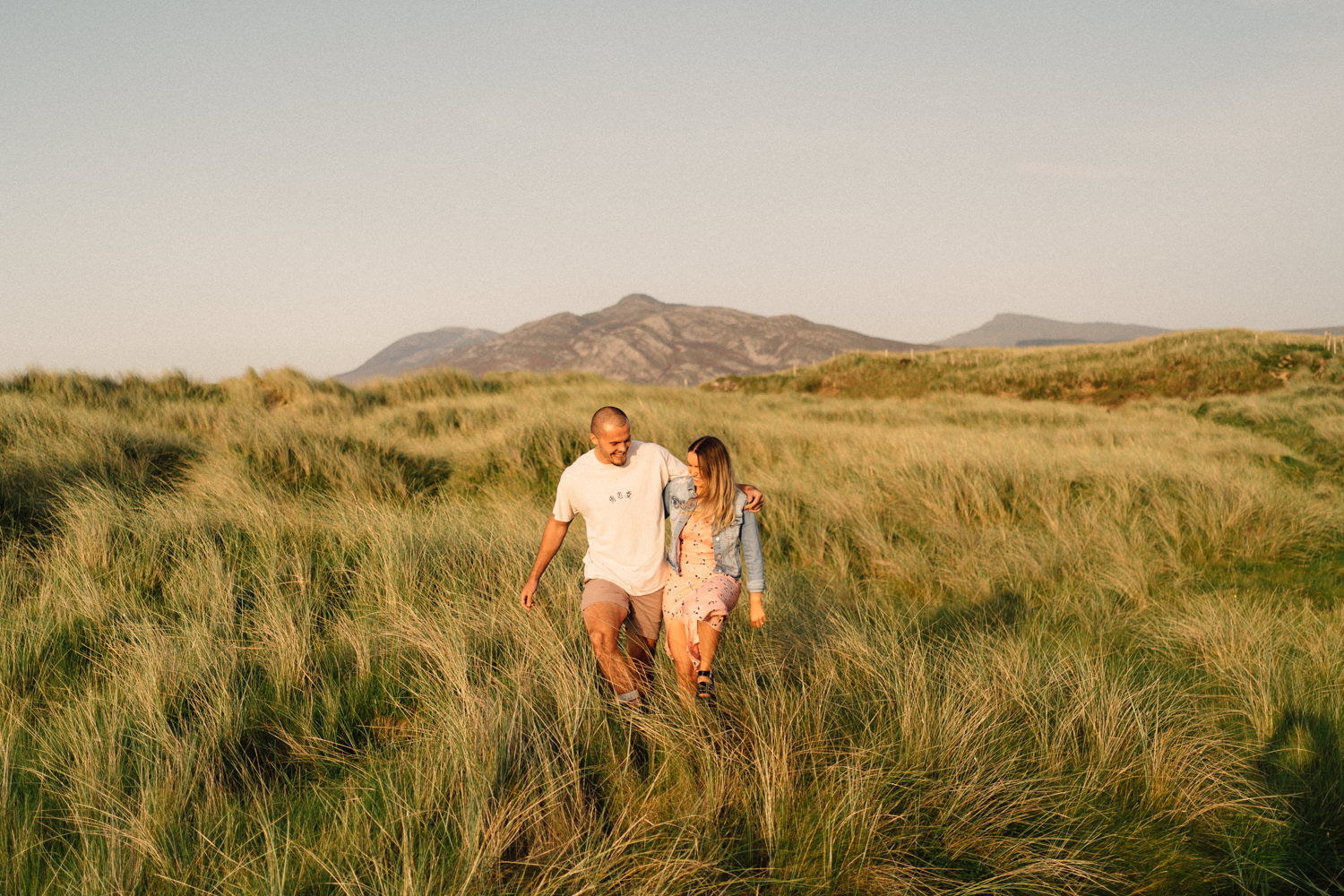 Northern Ireland Wedding Photographer
W
Weddings have certainly been unique this year and as your Northern Ireland Wedding Photographer we wanted to pop on the blog to say we are here to help. Touching on our last blog post. We have been involved in so many unique, quirky and alternative style weddings and elopements. Even with the restrictions, you can still have an amazing day and rock your wedding with your soul mate. If you do need help or ideas for planning your wedding, we would love to hear from you and be your Northern Ireland Wedding Photographer. We are glad to have been part of so many awesome love stories and couples sessions this year. Which brings us to our post at hand. Our awesome sunset adventure in Donegal.
Wedding Photography Northern Ireland-Engagement Photography
You know how much we love going on an adventure on our couples sessions…this time the tables have turned. The gorgeous Hannah and Ulster and Ireland rugby hero, Jacob Stockdale had been in contact. We all were hatching a plan for their adventure. There was a beach in Donegal that they absolutely loved which held so much feeling and memories. This is where they got engaged. We completely understood why they wanted to shoot here. As a photographer, we normally don't shoot in locations we are unfamilar with, however, we knew how special this place was and wanted to make the photos as special as possible.
After chatting logistics. It was just a case of waiting for the weather to change and hoping that it would. Nobody wants to be stuck on a beach when it's cold, raining and dull. Thankfully, we got lucky and got quite possibly the last warm sunny day of the year. Yes!
Adventure Time
An anxious drive down from Belfast to this unknown location for sure, however, on arrival, we were blown away at this hidden paradise. It was absolutely beautiful, sun, sea mountains and beach. Which was voted 2nd best in the world (a local told us). We could see why this place was so special and why these guys got engaged here. The wild Atlantic way is truly magical.
We wanted to keep the shoot fun and relaxed as possible for these guys as we know how daunting shoots can be. These guys were just amazing to shoot with and you can see the love in the photographs..a cool couple head over heels in love. It was so much fun shooting with them. We really had a blast and are so glad they shared this special location with us. After the shoot I said to Jacob time to get the wetsuits off and into the Ocean, foolishly, thinking it was just going to be me and him..but no Hannah and Ana were also daring enough to get in.
If you like these photographs and are a cool couple, head over heels in love and need a Northern Ireland Wedding Photographer, we would love to hear from you, contact us here.
For all the latest behind the scenes actions check out our Instagram.
Here is a few sneak peeks with this awesome couple.