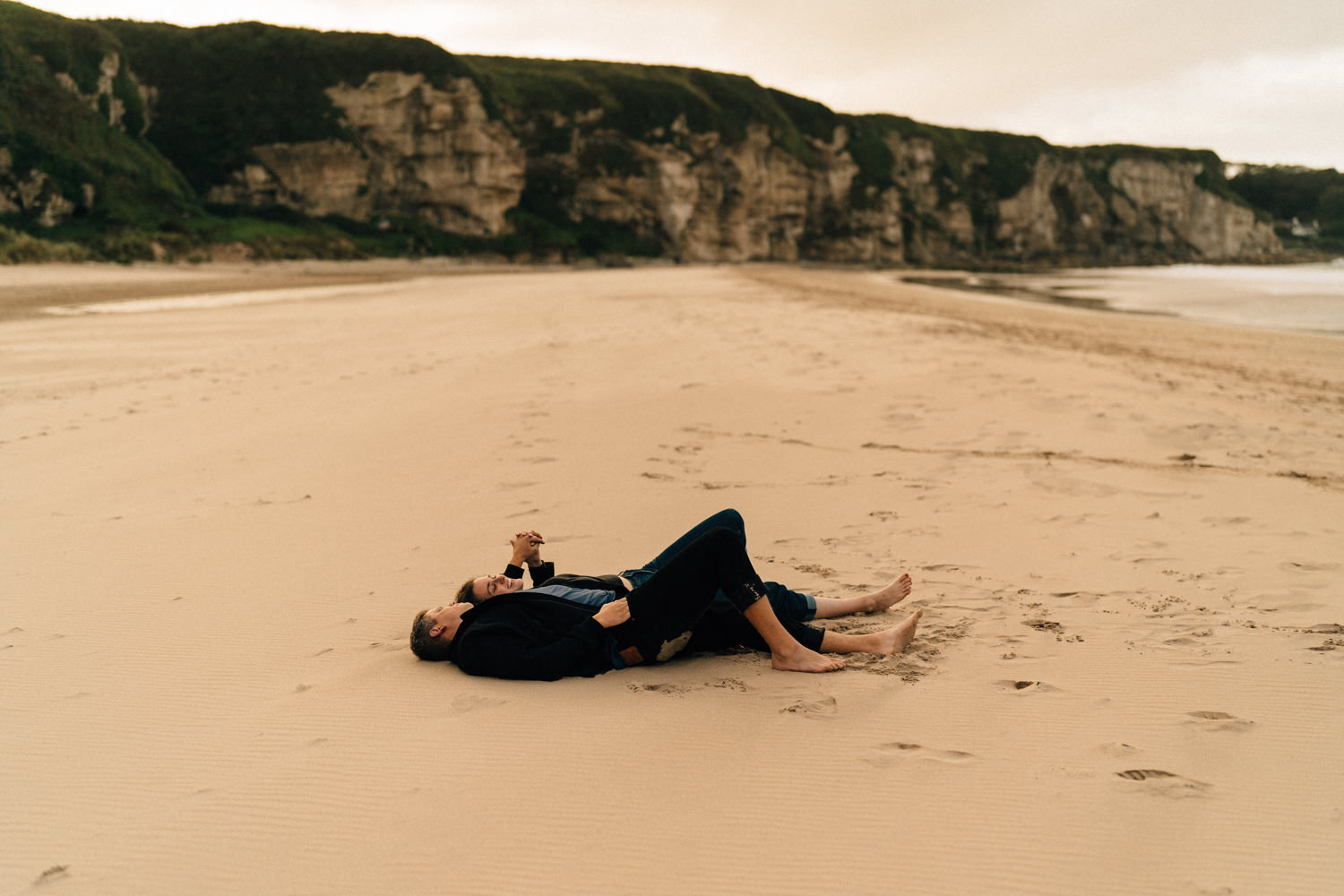 Ireland Elopement Photographer - Couples Adventure
I
It is amazing to be back in contact with our American friends now that travel has eased. We were contacted back in the summer by these two sweethearts who were planning a trip to Ireland in October. Laura and Sean wanted to document their love story in the emerald isle. They needed an Ireland Elopement Photographer – Couples Adventure. They loved the North Coast and had seen previous shots we had done there.
Laura and Sean were super laid back and the only thing they mentioned they wanted to see was some green in their photographs. This being Ireland was no problem lol otherwise they were happy to take our lead. We took them to some of our favourite locations. We started the shoot at one of the prettiest beaches in the North Coast followed by some sun kissed portraits over looking the iconic ruins of Dunluce Castle followed by a secret location where we had to climb fences shimmy under barbwire, climb over the famous basalt rocks to finish off with some cliff jumping and a bit of dancing on the Irish Sea front.
If you are planning an Elopement to Ireland or a Couples Adventure and need an Ireland Elopement Photographer – Couples Photographer we would love to hear from you click here to get in contact.
To keep up to date with all 🐻🐻🐻 behind the scenes action be sure to check our Instagram
Here is a few sneak peeks.