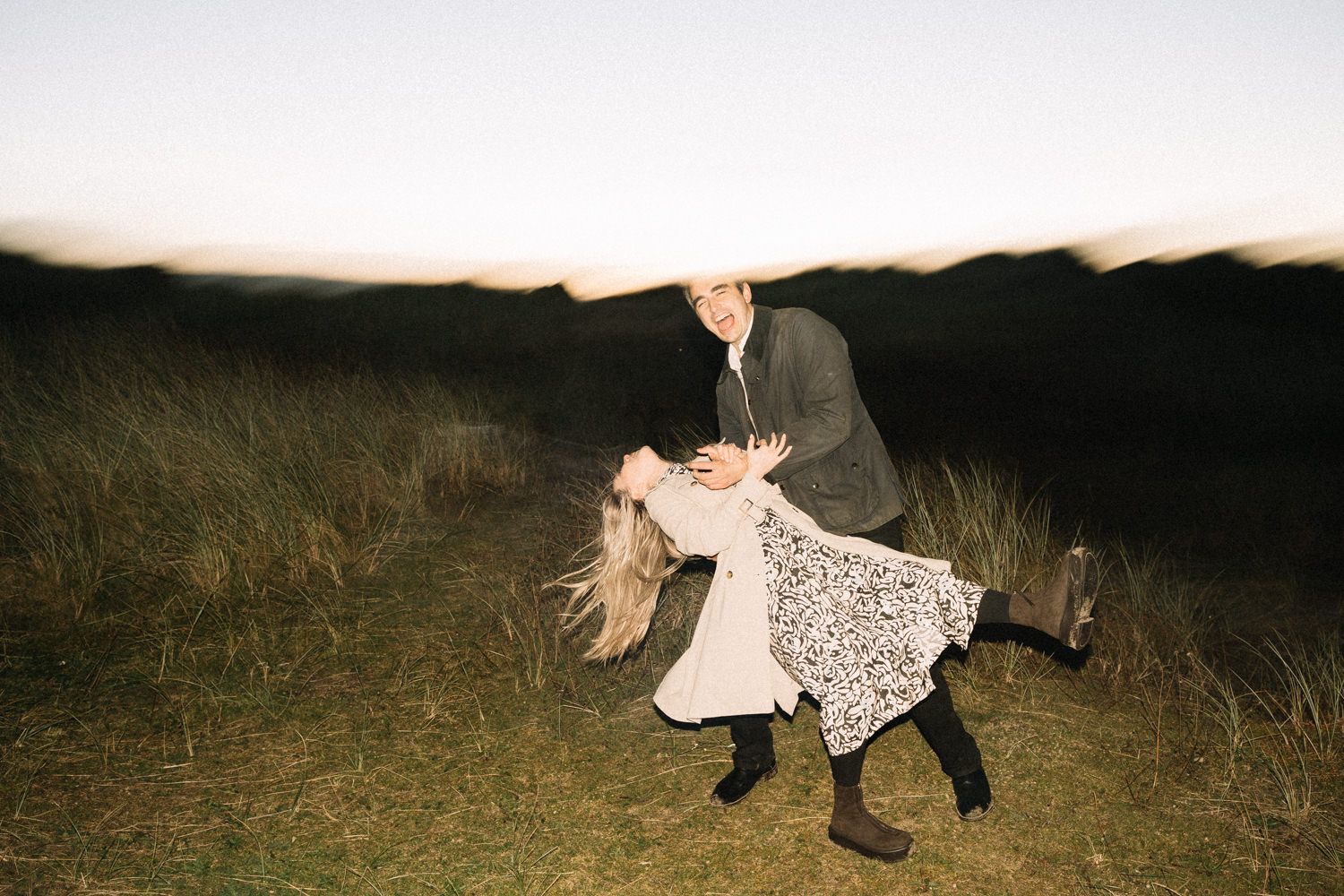 Film Photographers Northern Ireland
W
We had an amazing time photographing these guys engagement session and being their Film Photographers Northern Ireland. This was the first Couple Session that we got to shoot some 35mm film with our new film camera. So we were very excited about this. Ana & I have always loved the film look, that retro style, nostalgic look that only film photographs can evoke. We have always shot to emulate this with some of our favourite film stocks, muted colours, a lil bit of grain perfectly imperfect, however, we have seen the trend, how popular film has become again,(nothing really goes out of fashion does it?) with that we wanted to offer a genuine film service. We are very excited to blog more in vivid detail in some upcoming posts and blogs and tell you more on becoming Film Photographers Northern Ireland.
Film Photographers Belfast Engagement Session
We love love love engagement session/Couples Sessions here is why:
Most couples we have conversed with have no photographs of them as a couples. Yea, you may have a few tipsy selfies but not an actual photoshoot. This is something we always advocate if you are not getting married even if you're not engaged to be married. If you are head over heels in love with someone capture this time, document your love story. Photographs are timeless, no one has ever looked back and said I wish I had less photos as a couple.
Breaking the ice- it's also great for all us to break the ice, get a bit of posing practice in and see what shots work for you as a couple. Ana & I always find this makes things flow so much easier on the wedding day it makes wedding portraits a dream.
Ana & I could go on and on make point after point. We have wrote big blogs about this in the past. For us, the most important thing is having amazing photographs of you as a couple and finding out what works best for you and how much easier things flow.
If you would like us to be your Film Photographers Northern Ireland drop us an email here
Film Photographers Northern Ireland Flash Photography
Here is a few sneak peeks. We didn't get to shoot as much film as we would have liked as sunset was fast approaching. We did shoot slightly past sunset even on to blue hour (we love blue hour) even taking some retro flash shots. If you can spot the film photographs drop us a mail…you might win a prize…