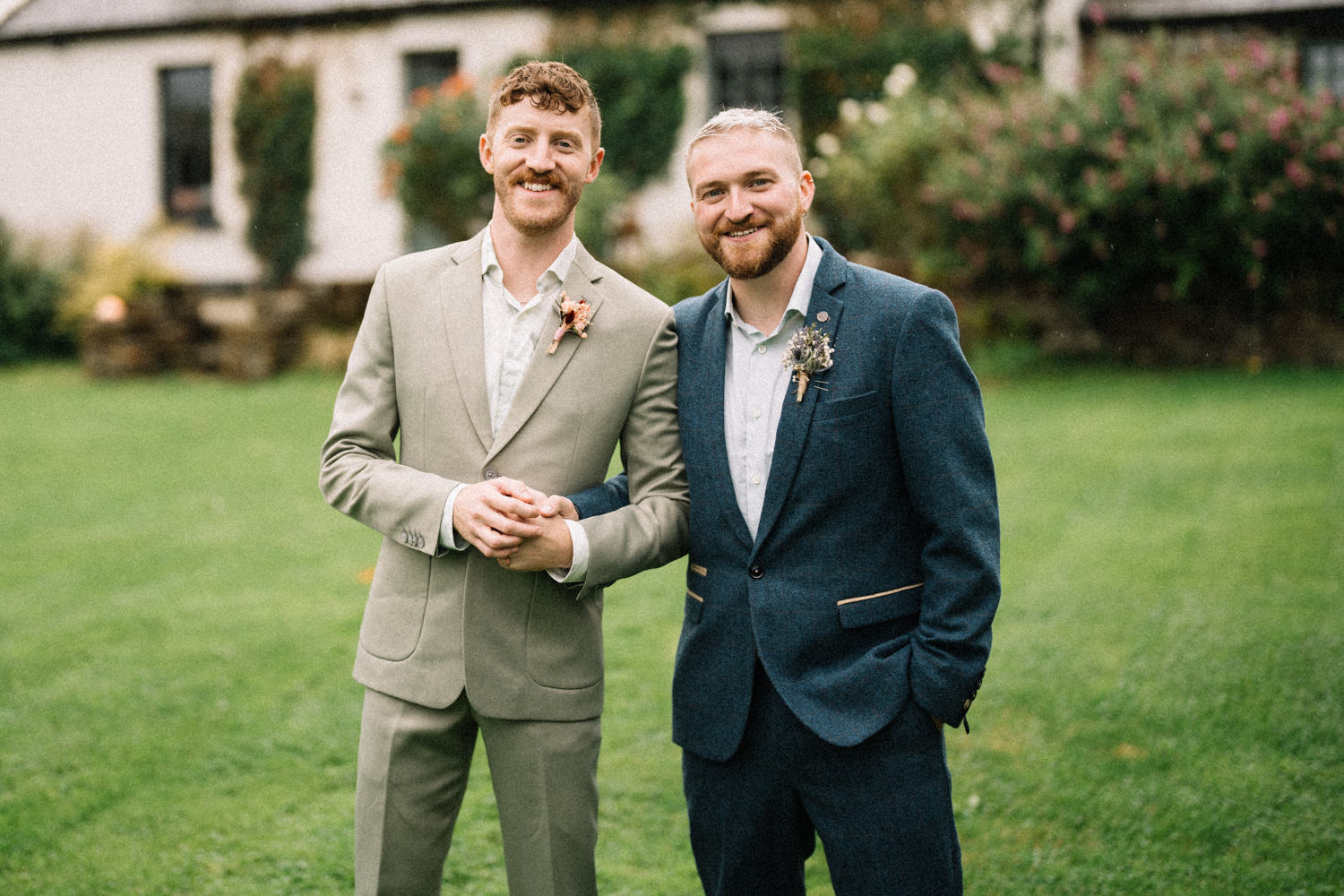 LGBTQ Wedding Photographer Ireland
I
It is always an honour when another creative asks you to document their love story and be their LGBTQ Wedding Photographer Ireland.
Lian and Richard's wedding just felt like one big celebration with friends and loved ones, the way it should be. It was great to watch a couple so clearly in love, doing things their way. There was so much fun, laughter and dancing at this wedding with less emphases on "traditional wedding" formalities this wedding was all about having fun and enjoying the love.
When we spoke with Richard and Lian prior to their wedding to make sure everything was perfect for them on their wedding day, Richard and Lian explained that they wanted a super relaxed wedding and for The Three Bears to melt into the background and document their day candidly, which is perfect as that is what we specialise in. For us, we love working with laid couples that love our work and are excited for us to melt into the background and capture all those candid moments as they naturally unfold. Which was exactly what Richard and Lian envisioned. It's always great when the creative vision aligns. Richard and Lian gave us full creative license, they trusted us which made everything super easy working with this gorgeous couple.
Lian's creative eye was also able to pick up our film style look of our photographs. Which we are super excited to chat more about in detail in our next up and coming blog.
It was a pleasure to be their LGBTQ Wedding Photographer Ireland.
If you are getting married and need a LGBTQ Wedding Photographer Ireland we would love to hear from you contact us here.
Here is a few photographs from their beautiful wedding in County Donegal. You are really spoilt for scenery down this part of the world.
Lots of Love The Three Bears