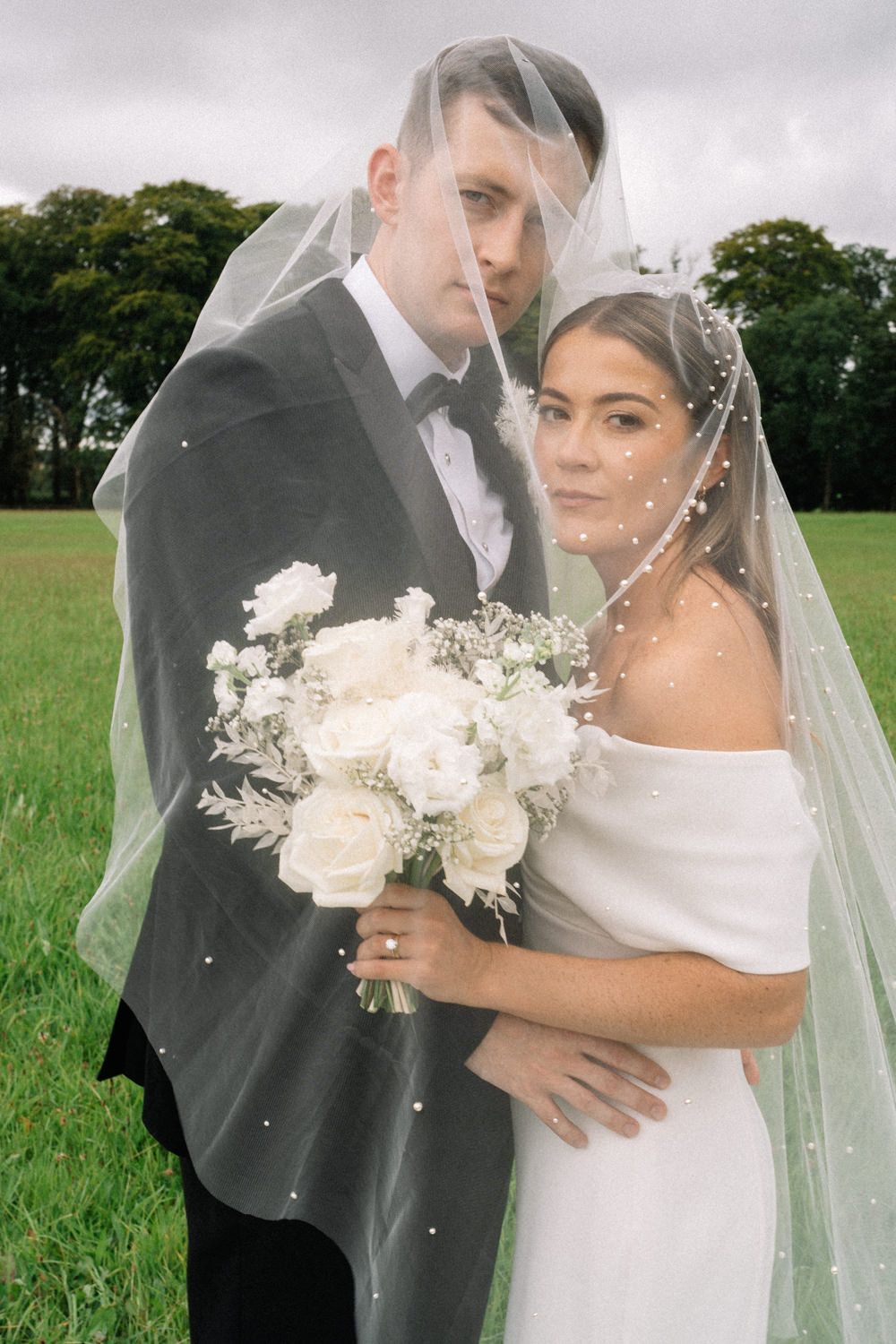 How to plan the perfect Irish Wedding
T
Three bears photography are super excited to invite our recent gorgeous couple Alex & Matthew to give you guys some inspo on how to plan the perfect Irish wedding at Tankardstown House. We pondered with the idea of collaborating on this and giving The Three Bears insight, however, we thought it would be best to have one insight from a real bride and then we plan to follow this up in a future blog with our tips.
Real Bride & Guest Blogger Alex
To be honest I think we just winged it! We'd never planned a wedding or any kind of event before so it was hard to know where to start, how to budget or what we wanted it to look like! Our friend gave us a spreadsheet which had headings of things they had included at theirs which was a great starting point. Budgeting was the hardest. We had no idea how much any of these vendors were going to cost- you definitely need to get quotes from a few and find your vendors online for their style! I think we go all out in Northern Ireland- especially compared to weddings in England; in one hand it's ridiculous and the other it's fabulous. Our stationary really helped to set the theme for the wedding- you should have seen the first draft! Totally different.
The Love story
We first dated when we were 16 so it's been full circle! A few missing years at university and I don't think either of us would have believed you if you told us then that we would be married now! It's true what they say about your first love eh?! We are vastly different from our 16 year old selves. I (Alex) loves running for a start and Matthew does all the cooking. We never stop, always on the go, in the gym, at a race or on holiday- why would you have it any other way. We motivate and drive each other in the best kind of way.
The proposal
We live in Cheshire now so Matthew had planned a night away in Tarporley. A little shepherds hut overlooking lots of green, fields and a large horse farm. The weather was perfect, the location and the moment just all fell into place. I had the idea that I'd want to keep it to ourselves until the next day but in the moment we were both too buzzing and our parents were both away that afternoon so we had a long sit waiting on them to come back to share the news! Felt like forever!!
Working with The Bears
I always had the idea I wanted two shooters as I wanted one to be at Matthew's house the morning of the wedding. I feel like all the prep at the grooms house always gets missed out and I wanted to see it all! We booked The Bears after seeing other weddings on their Instagram page and I just loved the style of photos. As we live in England we had our pre wedding/ engagement shoot in August 2022 and the weather was perfect. It was a warm sunny day (Alex's favourite) we met up on the north coast and there was everything from running up and down sand dunes to rolling in the water late into the evening. The pictures are INCREDIBLE. The wedding photos. WOW. Just wow. We had high expectations after our engagement photos- really high. Matthew even said he didn't think our wedding photos would be as good. Well he can eat his words. Every single photo is utter perfection. It captures our day just exactly how we wanted- even down to the shots of 'The Orangery' at Tankardstown. The florist (Love Blossoms) also did the most perfect job with setting up this room. We went for single roses on the top table and it was so dreamy. I just don't have enough walls in my house to hang up all the pictures I want- it's a great problem to have.
Alex's Top 4 tips for How to plan the perfect Irish Wedding
Delegate jobs! I am lucky to have two sisters who I am really close to- if you also have this, delegate! They were both amazing.
Prioritise what's important to you; photography, florist, colour themes?!
View lots of venues, try on lots of dresses- you won't have this time again!
Stay organised. The last 6 weeks are the busiest, have a spreadsheet!
FAQs
How much time off did you need around the big day?
I would say a week off before is more than enough but if you are organised a few days to do all the last minute errands is great.
Where are the bridesmaids' dresses from?
The girls dresses are 'dresscode'. They wore the 'Coco one shoulder' dress in champagne.
How easy did you find to live in the moment?
I am a really emotional person so I definitely expected more tears but you get swept up in the whole day- it's really overwhelming! Take some time to stand to the side and just look around at what you put together! Matthew's friends want to know when we're doing it again!!
How did you not have a runners tan?
This question is very specific to me and for other runners but it's come up A LOT. This is absolutely wild and I understand we are very fortunate to have done this but we went to Spain for 10 days before the wedding and that was definitely an opportunity to top up my tan! I also would be outside in the garden without a running vest to make up for all the hours out wearing one! Don't forget to take off your Garmin when you're not running!!
Here are a few sneak peeks.
Thank you so much Alex for being a guest blogger this month. You can keep up to date with Alex via her instagram: here
If you need help on How to plan the perfect Irish Wedding we would love to hear from you