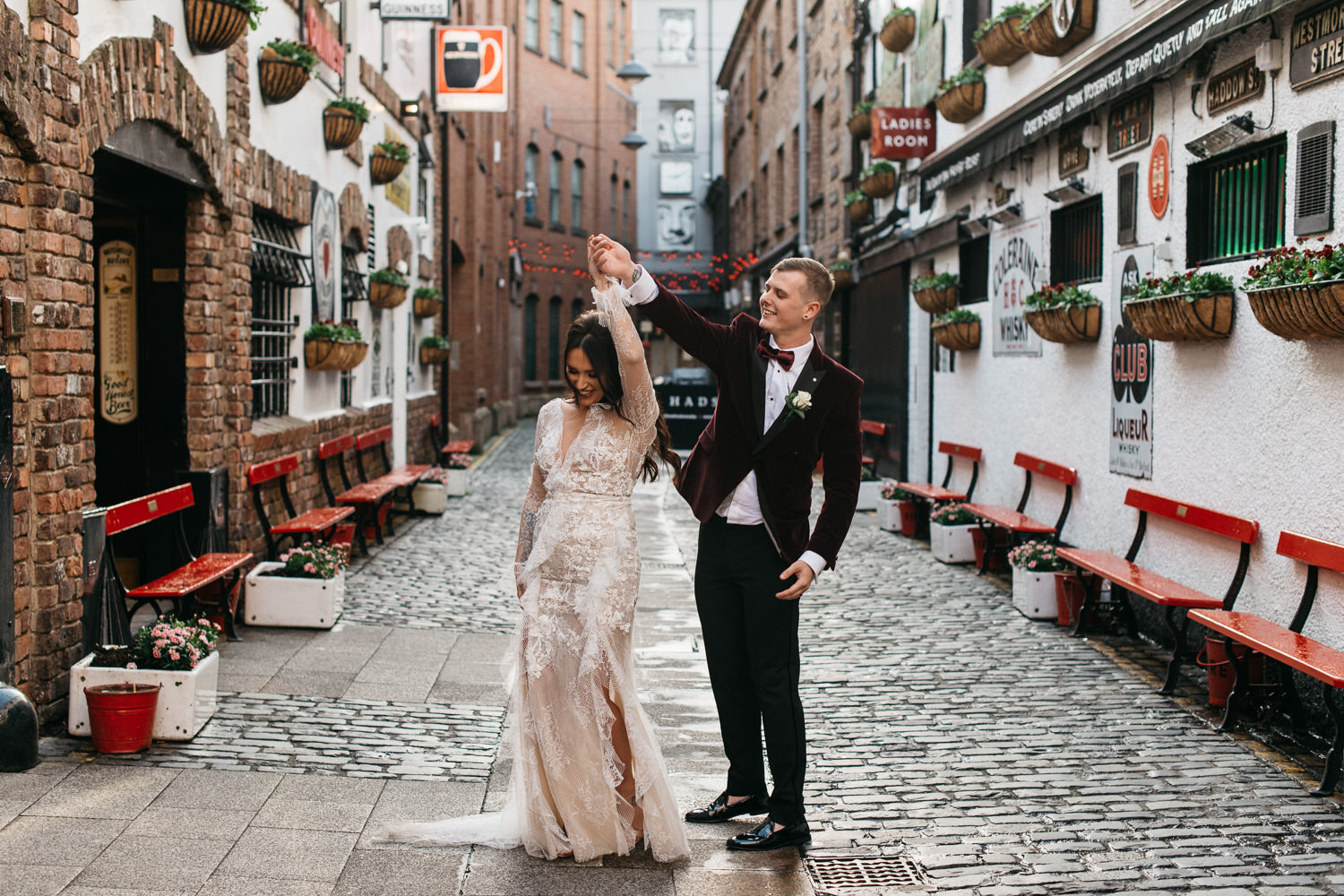 Merchant Hotel Belfast Wedding
W
We had such an amazing time being the Merchant Hotel Belfast Wedding Photographer. Working with possibly two of the coolest cats around. The dress the suit the style was just uber cool. This alternative vibrant Belfast wedding was just amazingly cool. We had so much fun with Kiera and Sam documenting two head over heels in love couple is what we live for. They were such a blast to be around. So much amazing energy on the day.
Merchant Hotel Belfast Wedding Photographers
For their wedding day Kiera and Sam just wanted us to do our thing, document their love story from the background, capturing all those candid moments and those details as they naturally unfold. They were super cool about their wedding portraits and just wanted us to take the lead.
Belfast Wedding Photographer
We love love love, Belfast city Weddings. There is so much choice to do cool alternative wedding portraits. From the cobbled streets, to quirky pubs and restaurants, rooftops and street art. The choice is endless. You are also close to Botanic Gardens if you want some green hues on your wedding day or fifteen minutes up the road takes you to some beautiful beach locations around the coast. To check out our latest work please follow us via instagram here to see all the latest action. We have had such an amazing twenty nineteen, this will probably be our last blog post until the new year. But we our super excited to share more of our love stories then. The Three Bears wish you a Happy Christmas and a Happy New Year. Thank you for stopping by.
If you are having a Merchant Hotel Belfast Wedding we would love to hear from you. Get in touch here.
Here is a few sneak peeks from our beautiful Merchant Hotel Belfast Wedding. Check it out.