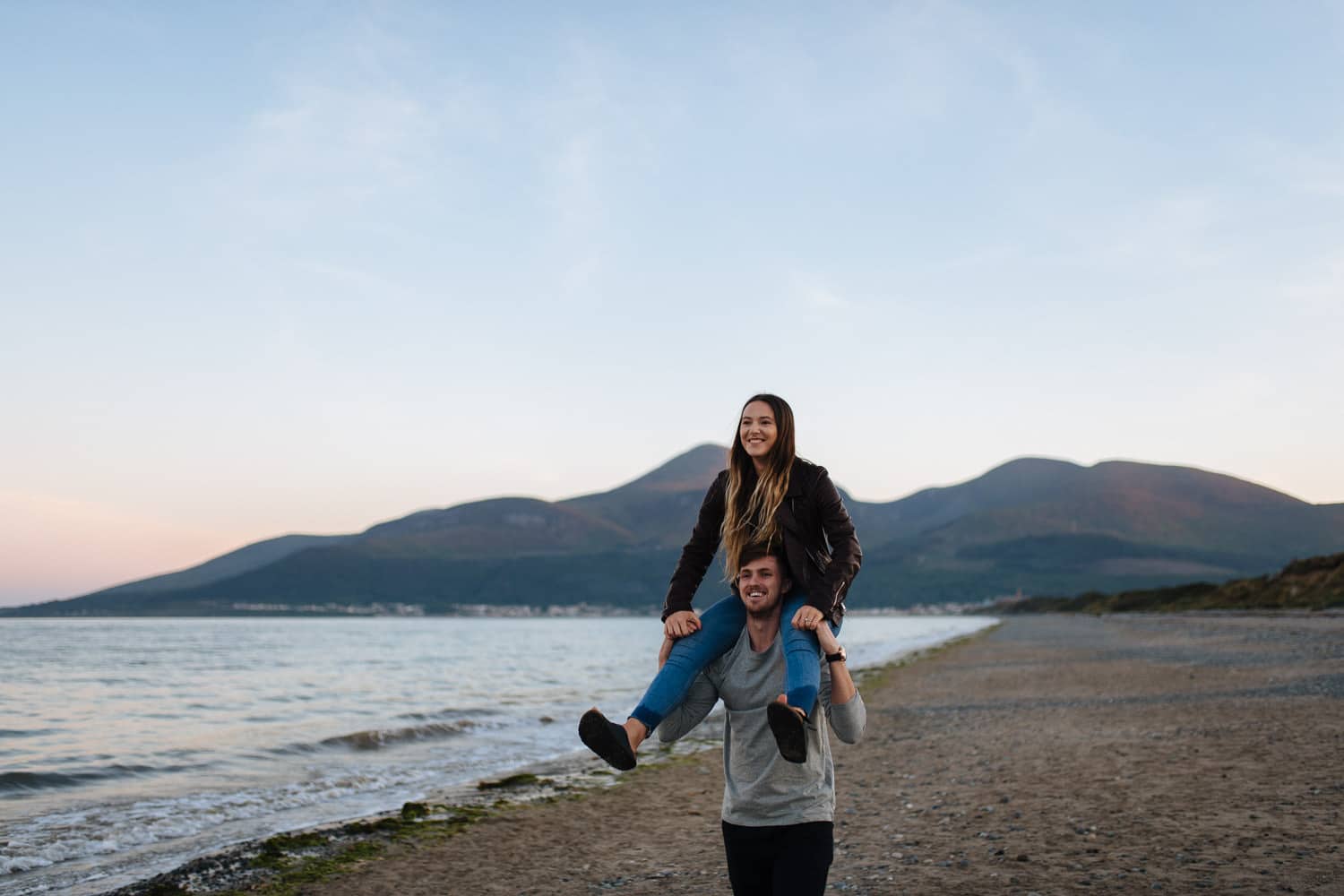 Belfast Engagement Photography
E
Engagement Photography Belfast
There is nothing more we love when a couple decide to do some Belfast Engagement Photography or even further afield. Anywhere you guys want to go we are ready to go on an adventure with you. There is something so special getting out with rad couples that are head over heels in love. Unlike weddings, there is no time restrictions, no worries about the dress. Just you, us, possibly some dogs (please). Then it's time to tell your story. Whatever that may be, we are all about capturing you guys being you. Those real moments, nothing scripted, nothing fake for our Belfast Engagement Photography. We also find that couples that do Belfast Engagement Photography find that things flow much easier on their day. The ice has been broken and you have had a bit of  practice in front of the camera.
Belfast Engagement Photography
When we first met up with Robyn and Daniel to chat more about their wedding photography. Robyn knew that she wanted a shoot and we talked some possible Belfast Engagement Photography ideas. Daniel, maybe not so keen but don't worry girls they always come round.
Robyn had been on our website and our Instagram (which we would update a lot more) and had seen a lot of the behind the scene action and pretty much knew what she wanted style wise.Candid nothing posey. Which is very much in vogue with modern wedding photography and engagement shoots.
Belfast Engagement Photos
Next, location. Where and when to do you shoot?
We suggest picking a season that you like, maybe you like the the rich reds and deep browns of Autumn or maybe the green hues of summer and the golden sunsets. Whatever you prefer is cool with us. We decided to go for summer, the beach in Newcastle with a dash of mountains in the background. Yes! Now it's all about getting you guys relaxed. No Chandler Bing smiles, casting you guys being you.
Finally, lets have a peek at a few images from Robyn Daniel Belfast Engagement Photography. To see more of our work click here.