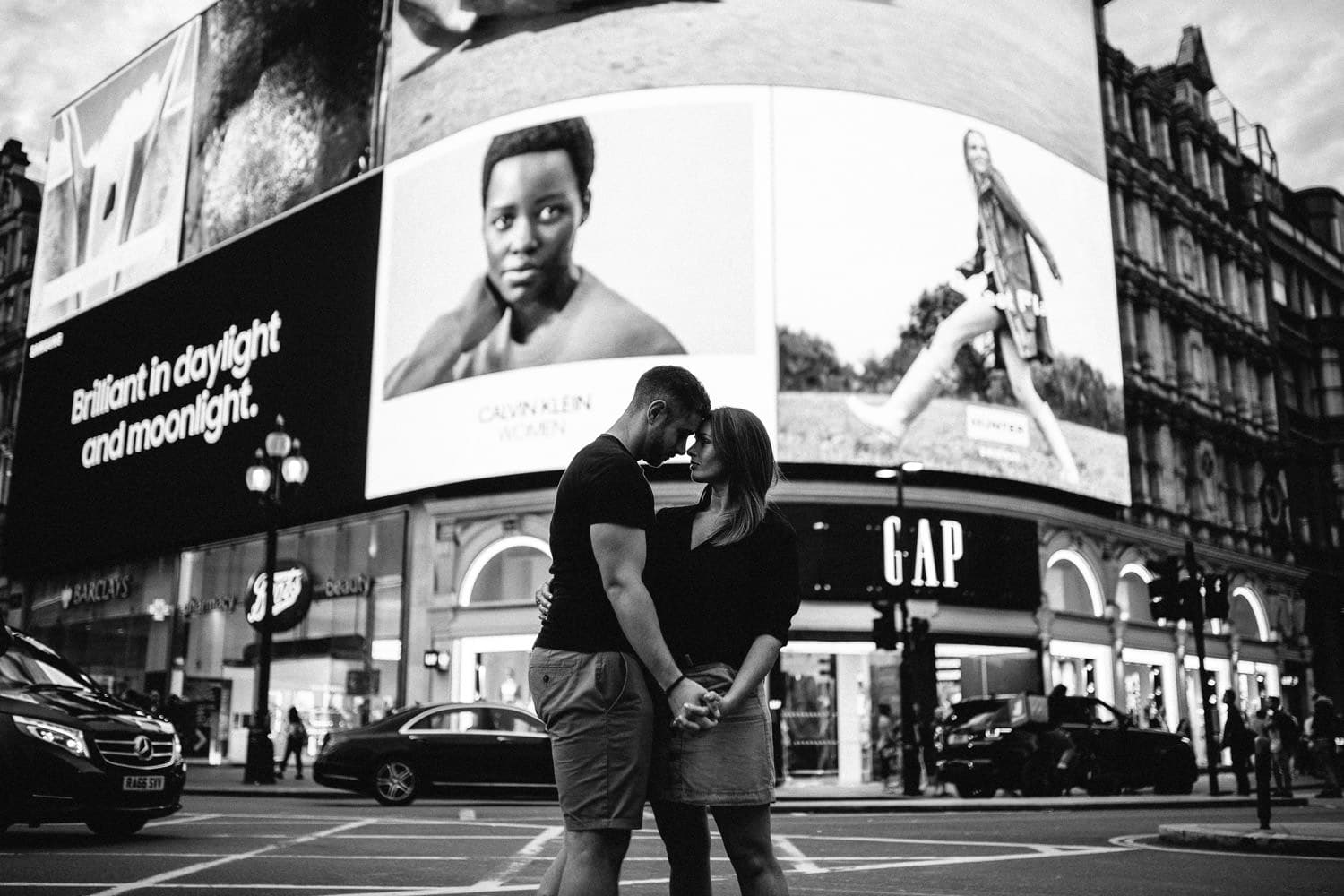 Engagement Photography Soho London
E
Engagement Photos in London
Ana and I first met Ruth and Tom a few months back. We instantly just clicked with these guys. It was so much fun just chatting over coffee about their ideas and plans for their wedding day and just them as people. These guys had seen loads of engagement photography. They really loved the idea of doing this on the lead up to the wedding day and doing their Engagement Photography Soho London. Tom being from London and Ruth a local Irish gal. We couldn't resist some Engagement Photography Soho London and as their wedding would be here in Ireland it would be a great contrast to Emerald Isle.
Engagement Photography Soho London-Their Story
We started asking some questions, we really wanted to get to know these guys and find out their story.
Ruth and Tom have known each other 19 years next Wednesday.. been together just over 4 years. They met when Ruth was 14 and Tom was 16, when Tom lived in Moira for 3 years. He was at his friends birthday. They weren't bf/gf because Ruth was scared stiff of boys, however, they talked literally everyday and used up every 10p text possible. Tom then moved back to England, they continued to talk but at that age and distance, nothing could happen. Even at this young age they knew they loved each other. They knew they were the ones. Ruth was a home bird but after so much chatting they finally got together years later. Ruth moved to London to be with him and it was the best move ever.
Tom always believed this was going to be, he is so romantic and idealistic and he makes everything perfect because that's how he believes it should be for them, soulmates, best friends.
London Engagement Photography
We wanted to make this shoot as special and unique to Ruth and Tom as possible. Rather than doing the normal London tourist shots, Big Ben, the London eye etc. We wanted to shoot at a few places that was special to them for their Engagement Photography Soho London. We started off at their local pub and their very first apartment where they lived together. From their we hopped on the underground and took a bit of a tour around the city on their Engagement Photography Soho London.
Have a peek below at their Engagement Photography Soho London: